Bollywood is the informal term popularly used for the Mumbai-based Hindi-language film industry in India. The term is often incorrectly used to refer to the whole of the film industry; it is only a part of the Indian film industry. Bollywood is the largest film producer in India and one of the largest in the world. Bollywood concepts have undergone sea changes thanks to the evolution of the taste of the vast Indian population. More than anything, the phenomenon of dance and hindi music has given bollywood its unique identity.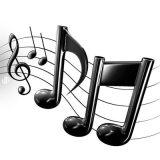 Indian Film Music is said to have begun with the release of Alam Ara in 1931. It was the 1st time when Hindi songs were released. India is a land of great musical heritage; it is mainly because of the same reason that almost all our means of entertainment are inspired by music. Indian film music has given rise to a number of great music talents over the years. Some of the notable singers are Lata Mangeshkar, Asha Bhonsle, Mohd Rafi, Kishore Kumar, and A R Rehman among many others. The most fascinating part of Hindi film music is its evolution with time.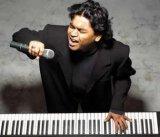 In early years of bollywood the music was mainly classical and folk. Carnatic music has maintained the pure form of classical based on ragas and Taal. Then the focus shifted from classical to semi classical songs and now people prefer fast tracks, item numbers, remixes etc, the main reason for this change is the change in traditions and development of new forms of music and instruments. Earlier we had limited forms of music but the case is all together different today. The early film songs were extremely simple in terms of music, lyrics and orchestration. Often, just a harmonium and a tabla would accompany the actors and the lyrics too were almost like nursery rhymes. . Soon however more and more instruments began being used in film songs, not only tabla and harmonium but also western instruments like guitar; piaono, drums etc. Music has evolved to a large extend. Most of the prominent singers of today are Sunidhi chauhan, Atif aslam, Shreya ghoshal and then the famous trio of the music industry Shankar, Ehsaan and Loy among others.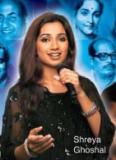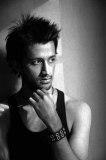 Bollywood Hindi Songs
Bollyood hindi songs is by far the most popular brand of music in India. Filmmakers too have realized the importance of the song and Indian film songs have evolved and developed. Hindi songs have all aspect of Indian life-Wedding, funerals, religious festivals, parades, parties etc; with the advent of playback, the hindi song industry is poised at a very delicate yet exciting stage of development. Hindi songs are considered to be the backbone of a movie, dialogues are an important part of a film but so are songs. Emotions can also be emoted through songs. There are songs for every moment, be it romance or tragedy, action or thrill.
The hindi film Song is rapidly on its way to becoming an extremely important art form with every new innovation bringing its share of joy and excitement. Truly, the hindi music is an integral part of bollywood.