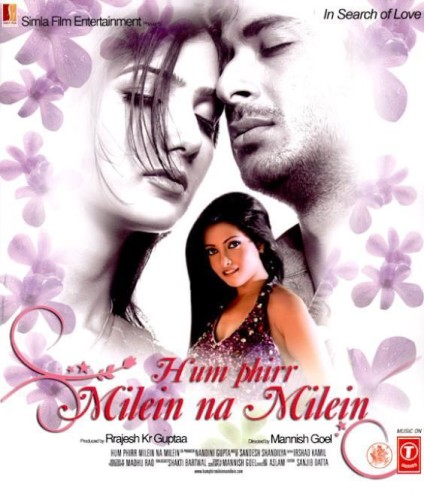 Sorry for giving the name of the movie so, the name was changed to "Hum Phir'r' Mile Na 'Milein''. The extra 'r' and 'I' was added for numerology reason, but could do nothing to save this disastrous movie from failing at the box office. A movie by Manish Goel, this Bollywood movie is a total crap of a movie. The screenplay is a complete disaster with sequences in the movie that will make you laugh out loud over the stupidity of the movie. The director and the screen writer has forgotten that we live in the 20th century which is fast paced and the 70s kind of romance and dialogues are not going to work in this time.
Hum Phirr Milein Na Milein Music Review
Nothing much can be expected from the songs of such a low done, low grade movie, but with Sandeep Shandilya, expectations are set on the Hum Phirr Mile Na Milein songs. To utter dismay, the very introduction song itself is outdated as the movie itself. 'Dar Ke Siva' has the typical centuries back dhol and flute tunes which have nothing special about it coupled with the low boosted vocals by Udit Narayan and Sadhna Sargam. Some expectations rise when you hear to 'Hum Phirr Mile Na Mile' track which is a fast paced love ballad. The song has to 'X' factor as such, but better than the others and seems like the director is somewhere getting into this century and can be downloaded from songs.pk. 'Sajan Mera'has high pitched vocals by Sunidhi Chauhan but has familiar sounding music and tune. 'Sooni Sooni Raahein' is back in the present with foot tapping music with a few USP renderings by Neeraj Shridhar.