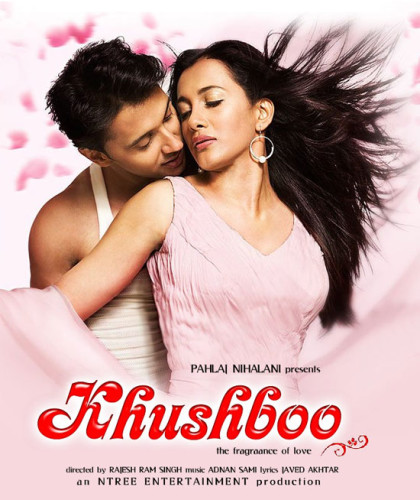 Khushboo is a beauitufl love story between a Sikh girl and a Tamil boy. With beautiful and colorful locales set mostly in North India, the movie also has Adnan Sami music to its credit, but the harm is done by the script as usual. The newcomers Rishi Rehan and Avantikka play their roles very well. Rishi is in Chandigarh for his training session before he goes on to New York for his job posting. In Chandigarh he falls in love with Avantikka, but Pinky simply vanishes from his life and when they later bump into each other, she requests him to meet her parents. He is welcomed profoundly by her family and now he has to choose between his love and his career.
Khushboo Music Review
With the new faces on the reels, the music should also be new with Adnan Sami and Javed Akhtar working on Khushboo songs. The club track 'Dil Yeh Kahe' has the right selection of singers, Shaan and Sunidhi Chauhan. The song is picturized well and is a fast paced song. The club version makes the song even better to listen to. The 7 minutes long track 'Kyon Hai Mujhe Lagta' is a melody track which will give the feel of those 70s magic recreated in the honey sweet voice of the Shreya Goshal. The song is a youthful romance number and an easy track to keep mumbling about downloaded from songs.pk. The 'Hip-Hop' version of the song turns the song upside down into a great club track. 'Kya Sochta Hai Tu' comes as a surprise with Shankar Mahadevan singing to the tune of Adnan Sami. 'Tum Jo Mile Humko' is another love track and a superb one from the composer just for the music.