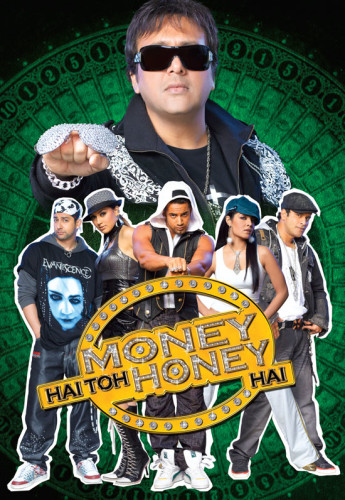 ""Money Hai Toh Honey Hai"", well, the name itself says that this Bollywood movie is a comedy track and it's not David Dhawan or Priyadarshan on the track. It has Ganesh Acharya on the directions, but the movie flopped at the box office due to its slow and boring storyline. A fully confusing movie with six characters including the comedy star, Govinda. Each of them are facing the downs in their life when they are invited with a call o inherit a huge company. But if they have to get the 1000 crore company they must repay the 1200 crore debt of the company. The story sounds good but doesn't look good on the screens.
Money Hai Toh Honey Hai's funky Music and Songs
Funky music was expected from Money Hai Tho Honey Hai songs, but the album failed to make its impression on the masses mainly due to its bad picturization of the song videos. The title track has good music renditions which gives a fun feeling to the song which says the importance of money in today's world. 'Awara Dil' has cool western arrangements to its credit which seems like most Adnaan Sami numbers and has the stamp all over it. 'Ta Na Na' will make you nostalgic and feel in the 90s Govinda songs. The song is catchy track which is a hip-hop number created typically for Govinds fans downloadable at songs.pk. 'Chhuriyaan' is a Punjabi hip hop in a year where Punjabi songs are making to the top in the charts. Wonder why the songs of the album did not fare well with the music fans with great songs like 'Dance Master' which had Shivamani on the drums.