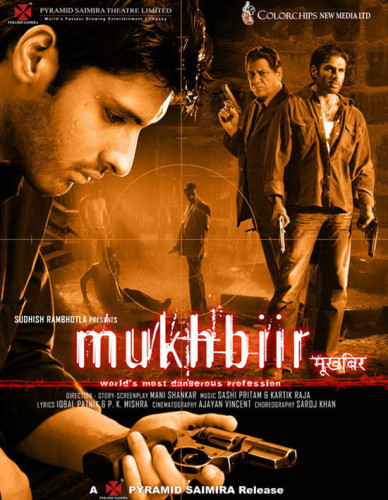 Mani Shankar has tried to give a full stretch life that says the life of a Mukhbir, meaning spy. He says that it is most dangerous profession in the world. The story in a whole is a good one but the writing falls short of the essence in most places. Samir Dattan plays the role of a spy who takes up several masks as a part of his job. The story deals with the many obstacles he had to face. He converts to Islam to join the terrorist and meet the real man – Rahul Dev. The movie is a good one overall and Mani Shankar has told the story very well in Mukhbir.
Mukhbir Music Review
Nothing much can be expected from a movie which is about a spy and his life but Pritam's music has done magic with Mukhbir songs. The opening track 'Tu Salamat' is a proof to this factor. One would why the song had not made it to the charts with such a good rendition. The song is a must download for the romantic lovers with its love lyrics and would have been a sure hit if not for the movie. 'Jeena' is a situational song lyrically written to express the essence of the movie. It is an inspirational song, with nothingvery special about it. Make sure that you listen to 'Dhoonde Dil' just because it is sung by the maestro Hariharan. This is also a soft number with melodious tune, a simple song which you can hear a few times and get bored. 'Piya Mera banjara' is another melody track and nothing worth mentioning but the album has been well created for a conventional movie.