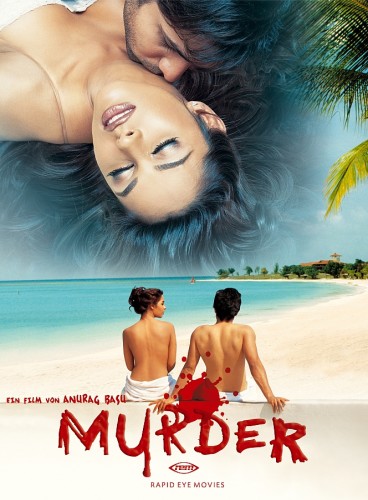 Murder Plot: The movie is all about extra marital affairs, something that is very easily seen everywhere around our nation, but the 'janta' cannot take it when it comes to the big screen. Mahesh and Mukesh Bhatt have worked very carefully on this brittle matter and, there it is a super duper hit. The story is about a wife (Mallika Sherawat) who is left careless by her husband (Ashmit Patel) due to his rush to make money. One day Simran (Mallika) meets Sunny (Emraan Hashmi) and the feelings of their long gone love story is revoked. They become close to each other gradually. Her husband slowly begins to have doubts about her and keeps a detective to track her. He is stunned to know that she was having an extra martial affair. He meets Sunny and the story takes a swirling turn of events.
Murder Songs Review: You can describe Murder songs in one word –'Great'. The songs, all of them there super hits. The movie introduces Amir Jamal, a promising new singer in the song 'Kaho Na Kaho'. You wouldn't even believe that this guy is a newcomer. The song is a great hit and the singer too. The song has a Middle East feel all over it. He has another track in the same movie 'Jana Jane Jana' which is a pop song; make sure you hear to this great voice at songs.pk. The ever popular sensuous 'Bheegey Hont Tere' by Kunal Ghanjawala is the hit of the decade. The lyrics are never heard before and not even a single word is predictable. All credits to Sayed Quadri for gifting this sensuous song to Bollywood cinema and music fans. The 50s kind of song 'Dil Ko Hazaar Bar' with Alisha Chinai on the vocals which intertwines with the movie and has lyrics that points blankly towards betrayal and mistrust.
Bheege Hont Tere Video Song 720p
The best song the film. Full video song in best possible quality from Youtube. Watch below.