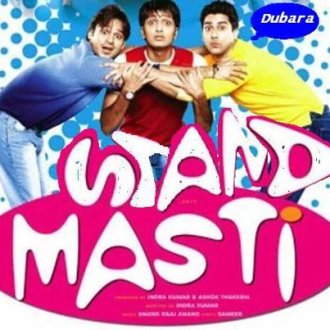 The sequel of popular Bollywood Movie "Masti" is failing to impress the critics. In fact, some of the critics said that it is so bad and unpleasant, that they have rated it 0 out of 5 stars. I have read reviews for many Bollywood Movies and even some really bad ones but never saw any one of them get such worst reviews like Grand Masti is getting. Actually, due to the original Masti I was looking forward to it but after reading the reviews its a big NO. I am not going to watch it. Even some of my friends who have watched it had to say that it was so bad that they left the cinema hall in the interval. There isn't that much comedy which was expected from the movie. Though we already knew what kind of jokes we would be seeing in the film but it lacks adult humor also. Rediff had to say that the movie is very vulgar and even disrespectful to women. The critics are using adjectives like shameless, vulgar, unbearable, obnoxious, gross to describe the movie. On most of the sites and review it has been rated 1 or 0 stars with some giving it a 2. According to critics, this movie shows that men are just horny beasts and women are tools for them to get pleasure. It is so disrespectful that no one cannot enjoy the movie and still respect women at same time. There is clearly a difference between funny and cheap. Adult comedy can be made funny but in another way and not in a way that this movie does. To sum up, please do not watch this movie unless you have lot of free time and you enjoy cheap adult jokes.
Anupama Chopra had to say
I can't think of a single reason why you should see this film. I am going with half a star.
Karan Anshuman comments
Grand Masti is unabashedly gross, vulgar, crass, shameless and fearlessly adult.
Abhishek Mande from Rediff's Review
I am going with zero out of five stars for Grand Masti because there is no way you can enjoy this movie and still claim you respect women. Check out the full detailed Grand Masti Review
Public Reviews
Some people are liking it just because of some double meaning adult jokes but overall its a fail.